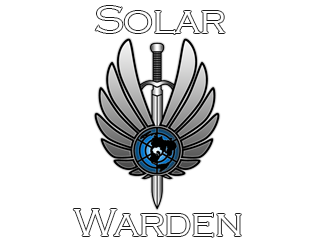 Tactical View Updates
Greetings Wardens
In this update, I wanted to remind everyone that the project is still in the works and I haven't fallen off the planet (yet). There have been some hiccups in my personal life where it's been a struggle to keep up with real life demands and I had to give up some development time to fulfill those obligations. But fear not. The project is still in the works and I'm here to give some quick updates about the Tactical view and some of the new functionality you'll be seeing with the new larger vessels.
Tactical View Position display
Just recently added, after zooming into your target vessel from the Global View, you'll see your vessels (and enemies) displaying position data on the "Tactical Plane". This Tactical Plane will help you guide tactical movement commands to your fleet in combat situations. Previously, only your vessels name(s) were highlighted as well as their health bars when selected. Now you will see a new 2D ring to denote current X,Y local coordinates on the Tactical Plane, along with a vertical beam pointing from that 2D position up or down to your vessels (as well as enemies).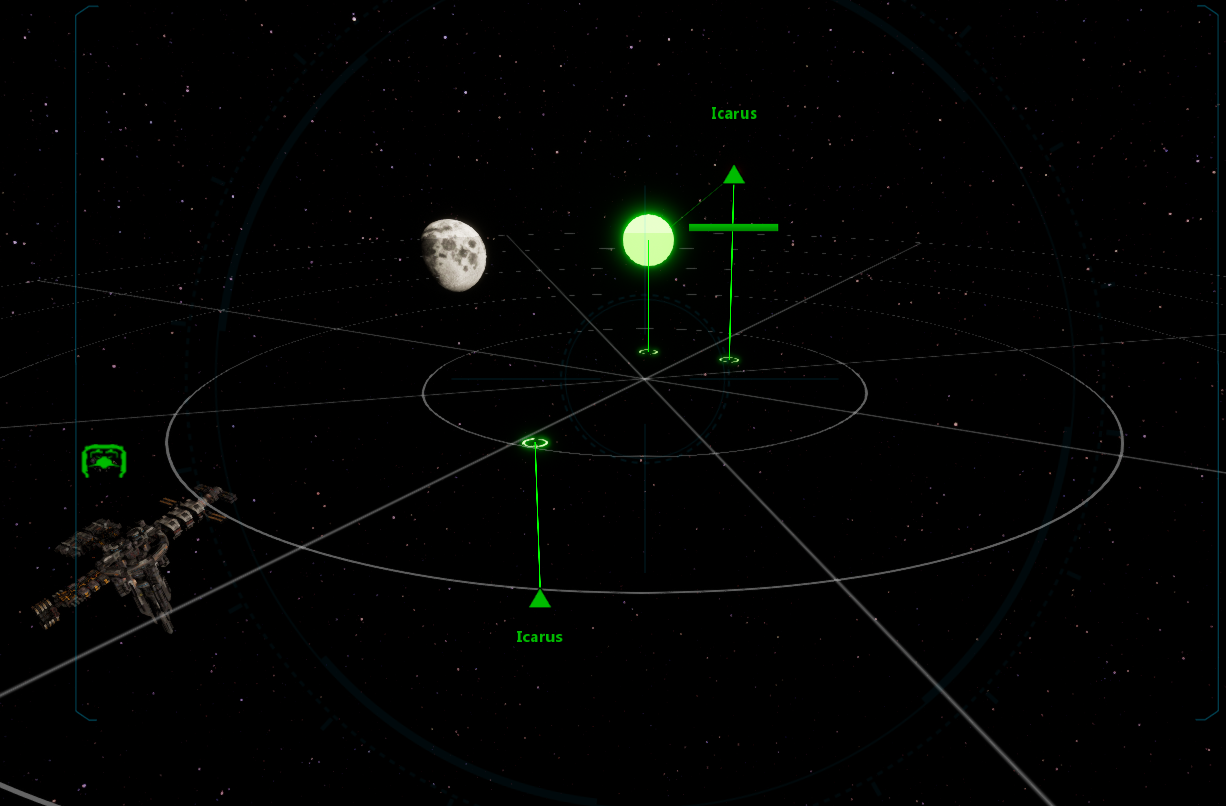 This addition makes it easier to see exactly where your units are in this closer Tactical View and where you can position them better when commanding your fleet for specific tactics.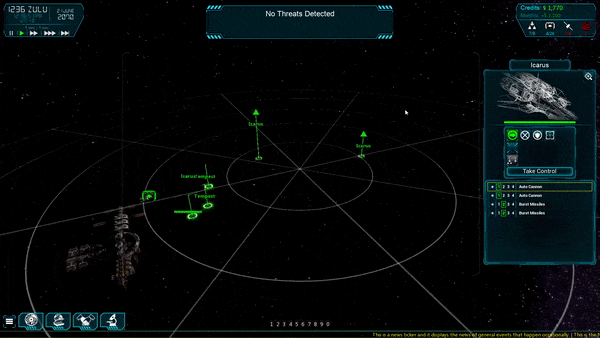 Adding more Vessels in to actually be flyable/commandable ships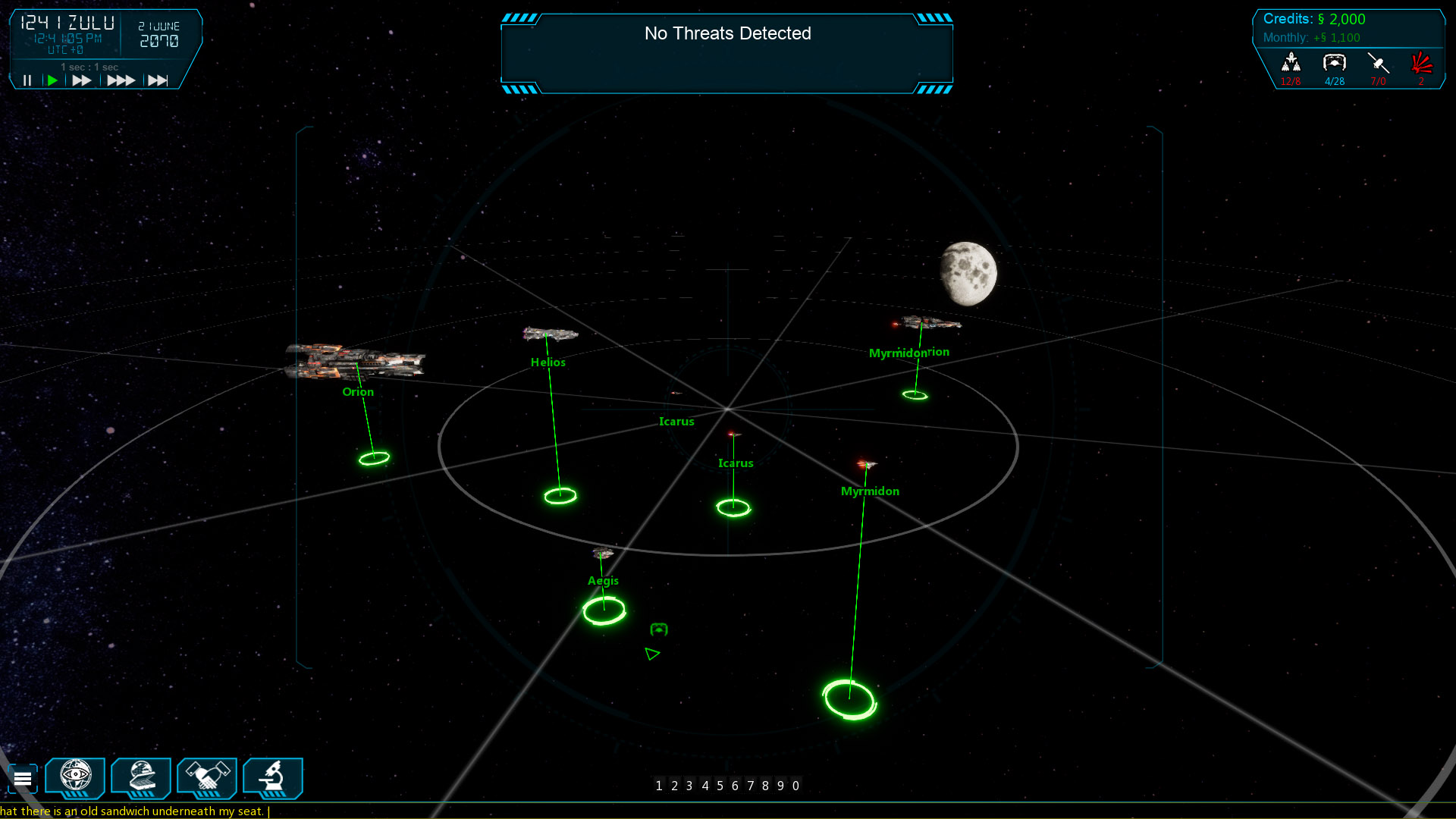 As the new vessels have been made, I am now converting all the large vessels into actual flyable/commandable ships as well. Seen above, you can already see the new Aegis, Myrmidon and Orion vessels. I was worried there for a bit with all the small vessels inside Tactical View. It seemed like everything was too small, but the Orion and above class ships now definitely balance out the visible range of Tactical View. I can't wait to see all of them in action.
Development Focus on Tactical
Since the Demo never really allowed for Tactical commanding of your vessels, a lot more focus for the Alpha is being put on getting the Tactical aspect of commanding your fleet worked out. Currently, there's a lot of basic command setups like typical RTS with basic Move, Stop, Hold Position (but keep shooting) and Attack, but now with cleaning up a lot of the old AI code, I'm looking into doing a few additions before Alpha release. One major one I feel is needed was minimum/maximum engagement ranges. This was actually a request by a backer awhile back asking for a way we can get the AI to specifically stay at a distance for launching missiles, or staying in close for better accuracy for close in fighters. I'm finding this is definitely a must have now, especially with the larger vessels you might want to keep further back for ranged destruction.
Now that more and more vessels are being cleaned up with their logic and being placed in orbit, it's getting a bit clustered in single location move points as well. Many of the ships tend to want to avoid each other at the destination since it's all the same location! Because of that. I am going to look at setting up a dynamic destination that also measures the size of the selected vessels and adjusts the destinations of each vessel accordingly.
Feel free to offer up any additional suggestions in our Discord

Thanks again for all of your support and we'll see you in the next update!
God speed, Warden!
-Kami
0 Comments
ON "

Tactical View Updates

"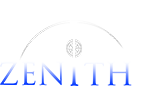 Copyright © 2022 Polar Zenith, LLC. All Rights Reserved.