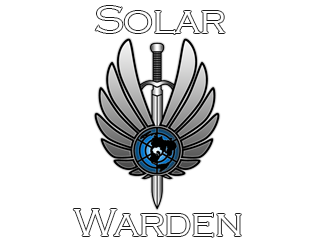 Description
According to conspiracy theorists, Solar Warden is an ultra-secret project that maintains a fleet of spaceships that are operating primarily within Earth's Orbit and around our solar system. Some say they're defending us against alien threats.
Solar Warden is a Six-Degrees-of-Freedom space shooter combined with an overarching campaign with real time strategy elements – jump into your fighter and combat the silicoid menace up close, while you command and dispatch the Solar Warden fleet for reinforcements as you see fit.
History
After working in the AAA industry for over 10 years and also creating the total conversion mod for Crysis – MechWarrior: Living Legends, we felt it was time to develop our own game titles. Especially now, it seems like this is the time where you don't need 300+ people to make a game anymore. More and more we saw small teams of 1 to 6 developers making outstanding independent titles. This has inspired us to do the same and create Polar Zenith, a stand alone Indie Development company that will create fun and exciting game titles for any Core gamer to enjoy. With also our love for games like Freelancer and Descent and our love for Aerospace Combat from MWLL, we wanted to create our own IP that brings back that same space dogfighting feel while giving our own spin on the genre.
Features
Six Degrees of Freedom
Real Time Strategy elements
4 Player Co-Op Campaign
Diplomatic agreements and missions
Persistent Planetary Damage
Research Advanced Weapons and Technologies
Fully Voiced Characters
---
Videos
Reveal Trailer YouTube
Teaser 2017 YouTube
Seamless Transitions Gameplay YouTube
DevUpdate 2 Highlights – PDI and Fleet Management YouTube
---
Images
Download all screenshots & photos as .zip

---
Logos & Icon
Download all screenshots & photos as .zip
---
Selected Articles
"As far as I'm concerned, you can never have too many space combat games, and Solar Warden's creative blend of traditional dogfighting action and Descent-style 6-Degrees-Of-Freedom shooting seems pretty exciting."
– Dominic Tarason, PCGamesN
---
Monetization Permission
Polar Zenith allows for the contents of Solar Warden to be published through video broadcasting services for any commercial or non-commercial purposes. Monetization of videos created containing assets from Solar Warden is legally & explicitly allowed by Polar Zenith.
---
Additional Links
About Solar Warden
Detailed description of Solar Warden
solarwardengame.com/about
---
About Polar Zenith
Boilerplate
Achieving the pinnacle of game development through skill and dedication, Polar Zenith is comprised of the same developers behind the acclaimed total conversion mod – MechWarrior: Living Legends and former Lead Technical Designer on Star Citizen, Dan "Kamikaze" Adams now leads this global team and their talents in building only the best game worlds for Core Gamers around the world.
---
Team
Dan "Kamikaze" Adams
Founder and CEO
Jan "Serpentus" Schedina
Producer
Lauri "OriginalBias" Laurintytär
Concept Artist
John "Johnathan Marcus" Adams
Conspiracy Theorist and Voice Over Actor
Contact
Email
contact@solarwardengame.com
Homepage
solarwardengame.com
Facebook
facebook.com/SolarWardenGame
Twitter
twitter.com/solarwardengame
Discord
discord.gg/MaGzwt4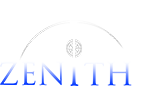 Copyright © 2022 Polar Zenith, LLC. All Rights Reserved.