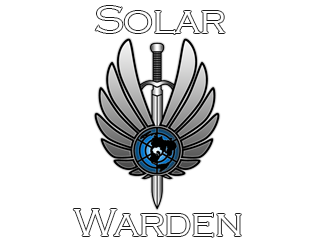 Getting the project back on track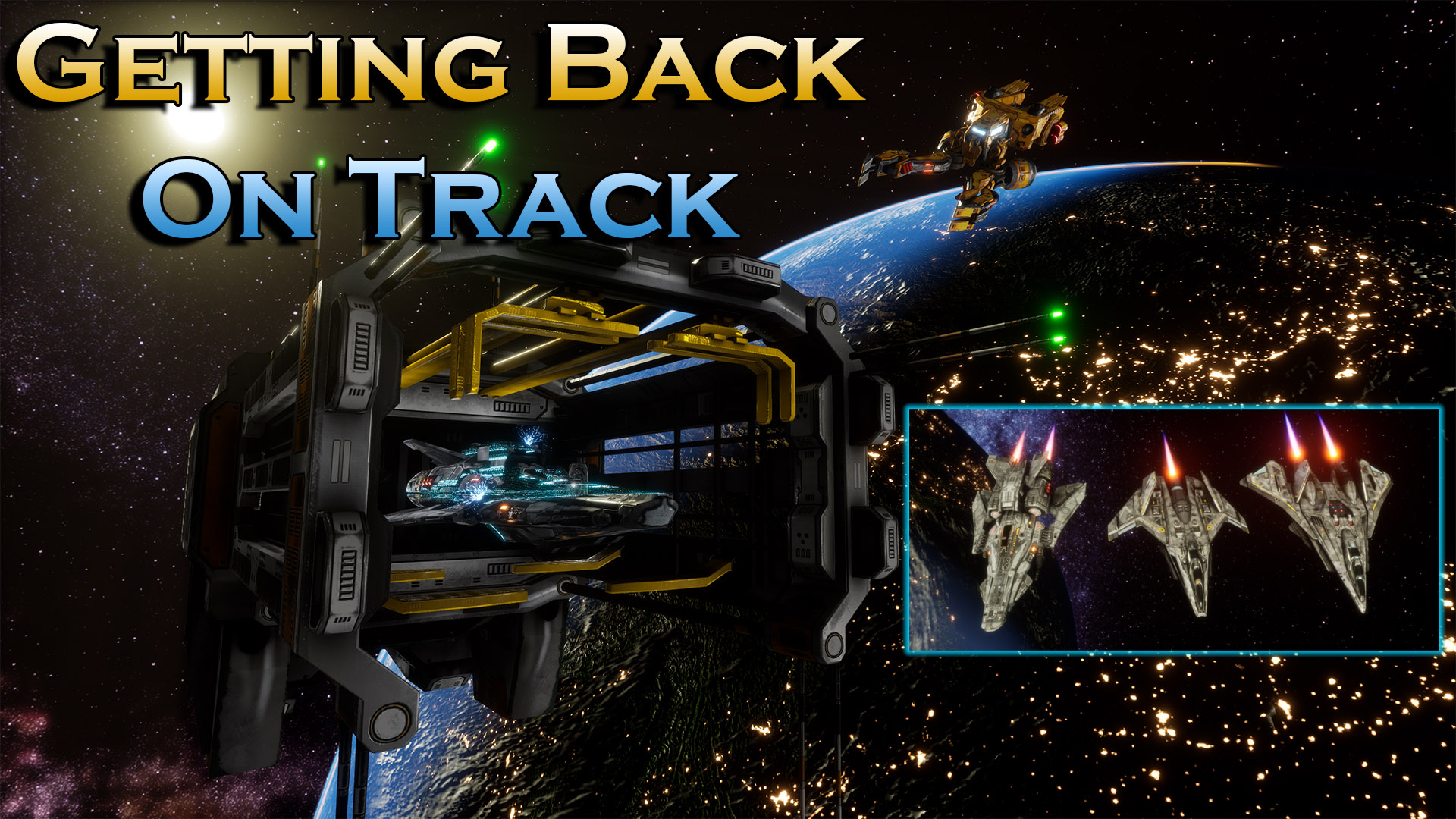 Greetings Wardens
In this update, we want to talk about how we are getting the project back on track even during these lockdowns and some sneak peaks at some new content.
Getting back on track before February
From our previous update here we mentioned we would be placing the project on hold until next year and then update you all in February. I mentioned that you should take care in preparing for what is to come with the next wave of lockdowns and we still believe there will be massive civil unrest immediately after the United States election. I still hold that to be accurate and still believe that you should do what is necessary to safe guard your own households and prepare for the worst. With that said, I believe I am as ready as I can be for whatever is to come and don't want to become stir crazy and wish to return to working on my passion which is this project.
During this time I will be working on integrations of the new Unreal Engine 4.25 (we've already finished integrating the new FMOD systems for 4.25) and all the new features included with the engine updates, such as the Chaos destruction engine that we may be able to utilize for Asteroid Destruction, as well as improving several back end systems to fix the performance issues. Such performance issues that was seen in both the Demo and Development builds with a high number of ships and enemies all at once. Also I am working on refitting the central "SpaceshipPawn" we use for all spacecraft to have all of their systems split into components to allow for a much more modular setup and allow for better Multiplayer setup.
Some early teasers
Along with refitting the backend, there are some new visuals that I am willing to showcase. As a bonus for everyone waiting so long for the release, we've decided to include 2 new bonus craft to the game for everyone to enjoy. I'd like to introduce you to the new Hoplite fighter and Myrmidon heavy fighter.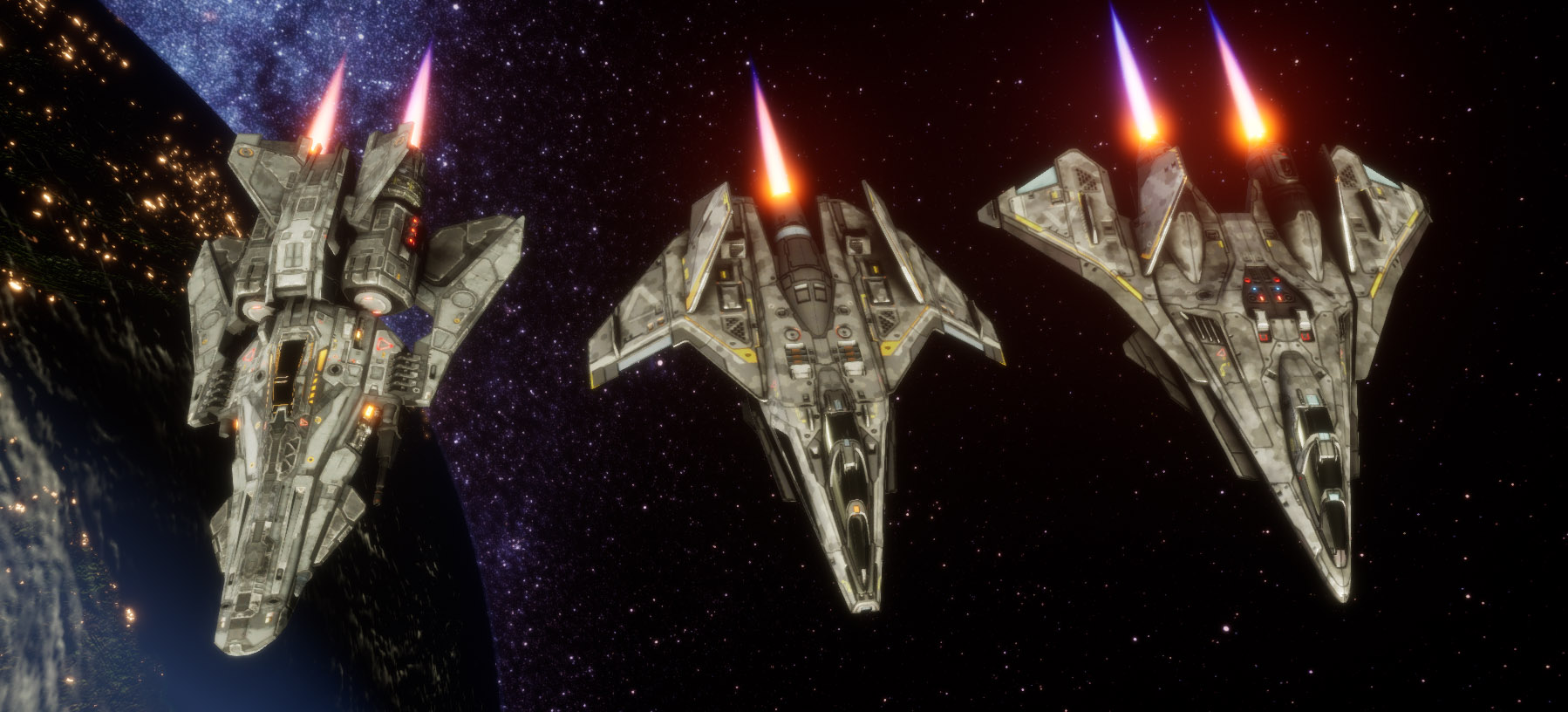 (Left = Icarus for size comparison, Middle = Hoplite, Right = Myrmidon)
These two new fighters are early aerospace fighters that were converted to spacecraft and used by the Solar Warden before the use of the Icarus and its Mag Drive. These craft have a much lighter frame than the Icarus due to the need for atmospheric lift prior to being space born fighter craft. Even if these converted aerospace fighters are obsolete due to a lack of built in Mag Drives to traverse around the globe quickly, it may make sense to retro fit some of these craft with some of the latest technology and utilize their superior agility in combat.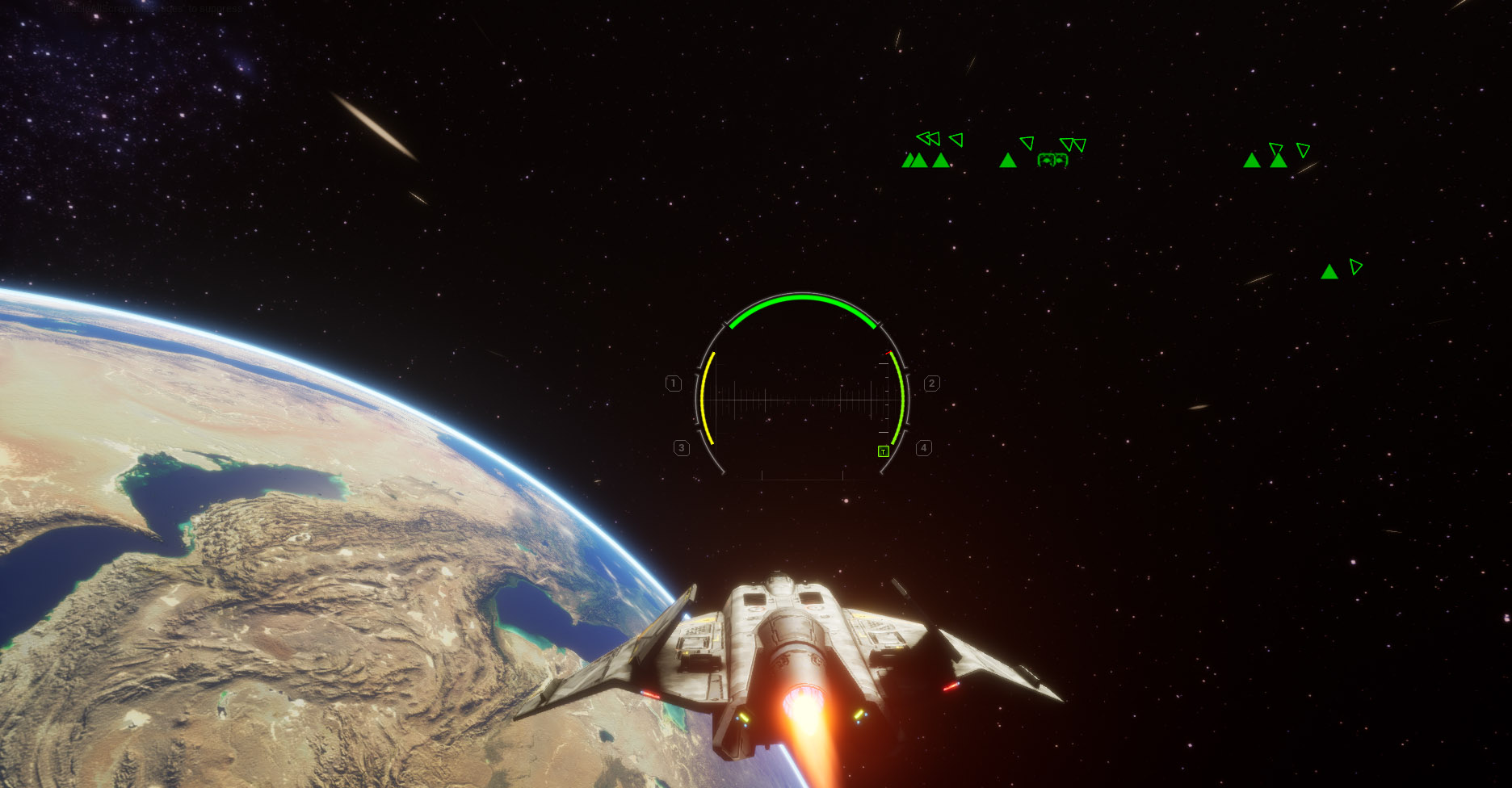 As the Hoplite seen above can out accelerate and out maneuver the Icarus, its lack of size makes it vulnerable to low energy capacity and may shut itself down if pushed too hard. The Myrmidon attempts to correct this with a larger chassis allowing for not only more energy capacity, but also more armament capabilities. The Myrmidon was also designed with a second seat in mind for missile control and auxiliary experimental systems such as Electronic Counter Measures.
 Thank you again for your patience
I fully understand the frustrations in waiting for the completion of this project. No words can express the remorse I feel for not providing you with the game on time regardless of the current chaos in the world at the moment. Regardless how you feel about the project, know that we are not abandoning this project and we will make good to all of our backers that we will continue making progress to be able to release the game you all deserve.
I thank you for your understanding and am eager to release new teaser updates before February in the Solar Warden Discord.
God speed Warden.
-Kami
0 Comments
ON "

Getting the project back on track

"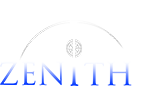 Copyright © 2022 Polar Zenith, LLC. All Rights Reserved.